Your employees are at the centre of our programme.
We partner with you to meet the holistic needs of your HIV-positive people, providing HIV care across the continuum – from treatment and claims to emotional support and medicines.
Because we put your employees at the centre of our programme, we help enhance your brand and your ability to attract quality employees. Ultimately, our focus on all aspects of HIV management helps deliver a return on investment for you.
We recognise that companies funding the care and treatment of their employees operate in a different landscape from medical schemes who pay claims for their members. A business has its own strategic objectives and any efforts to support the health of its employees must be aligned to those objectives. The regulatory environment for a business is unique and often specific industries have their own regulations with which to comply.
Furthermore, where HIV services used to be treated as a stand-alone programme, businesses have moved towards a broader model of healthcare support for their employees. It's not uncommon for a company to provide access to general wellness screening, occupational health facilities and employee assistance programmes, with HIV management being one part of the care they fund.
Many of AfA's clients are businesses with an evolved and caring support network in place for their employees. They trust us to be their partner in ensuring their HIV-positive employees are receiving the very best care, with a seamless employee experience from testing and treatment to medicine delivery.  Our group business models deliver on pricing that is tough for competitors to beat.
Ensuring good health to HIV-positive employees
In 2016 the World Health Organisation and UNAIDS set the 90/90/90 targets in respect of HIV to be reached by 2020. The reason for these three targets – testing, treatment and viral suppression – was to ensure that the HIV epidemic would not continue to outrun the global response.
The three 90s are:
90% aware of their HIV status, of which
90% on HIV treatment, of which
90% virally suppressed
The new targets beyond 2020 are 95/95/95 to be reached by 2030.
TESTING
A large percentage of new HIV infections are transmitted by people who don't know they have the virus. For people with undiagnosed HIV, testing is the first step in maintaining a healthy life and preventing HIV transmission. For those who test positive, the earlier the diagnosis, the sooner they can start antiretroviral treatment, and the better the long-term clinical prognosis.
ANTIRETROVIRAL TREATMENT (ART)
The aim of ART is to reduce viral load in the blood thereby improving health and reducing transmissibility of the virus from one person to another. Studies have shown that patients who start on ART soon after infection are less likely to experience treatment failure or develop HIV drug resistance. Put simply, the earlier ART is started after infection, the longer ART remains effective and the better the long-term health prospects for the patient.
RETURN ON INVESTMENT FOR YOU
As an employer, you want your company-funded healthcare programmes to deliver a return on investment. While it important to facilitate sustainability through efficiencies and cost savings such as the use of generics, for an employer there's more to ROI than that. Ultimately any spend on employee wellness needs to result in quantifiable returns.
AfA understands that having healthy, productive employees is key to a business remaining sustainable and achieving its strategic objectives. Therefore, the programme's ability to facilitate viral suppression for HIV-positive employees has a direct impact on the business' ability to operate optimally and efficiently.
ENHANCING YOUR BRAND AND YOUR ABILITY TO ATTRACT QUALITY EMPLOYEES
The ability to attract quality employees through strong brand positioning and a valuable employee offering is important in a competitive business environment. With AfA, an employer can be sure they're partnering with experts in HIV management who have an unmatched track record and credibility. As well as delivering outstanding health outcomes for your employees, we ensure that their experience with us reflects well on your brand.
AfA's programme has been designed to put the employee at the centre of our efforts.
Registration onto the programme is easy.
Employees have access to an inbound call centre for general query management.
Our inbound and outbound call centres are staffed by trained counsellors who assist with advice on lifestyle, how to take treatment and understanding other aspects of HIV care such as pathology tests. Our counsellors also offer support with emotional challenges such as dealing with a new diagnosis, sex after an HIV diagnosis, dealing with stigma and any obstacles that may stand in the way of adhering to treatment.
A 'Please call me' facility means employees can send an SMS and request a call back.
Clear treatment plans are sent to both employees and their treating doctors and employees receive a follow-up call to make sure the treatment plan is understood.
Confidentiality is 100% assured, giving the employee peace of mind.
Employees are sent SMS reminders when they are due for pathology tests, making it easier for them to manage their time.
AfA's website has a dedicated 'beneficiary' section which allows them to privately search for information related to prevention, lifestyle, managing their condition and much more.
AfA's track record in achieving outstanding clinical outcomes for employees on our programme gives them peace of mind that their health is in the hands of experts they can trust.
AfA leverages off the capabilities of other AfroCentric Group companies to deliver solutions which result in significant cost savings to schemes and enhances your beneficiaries' experience.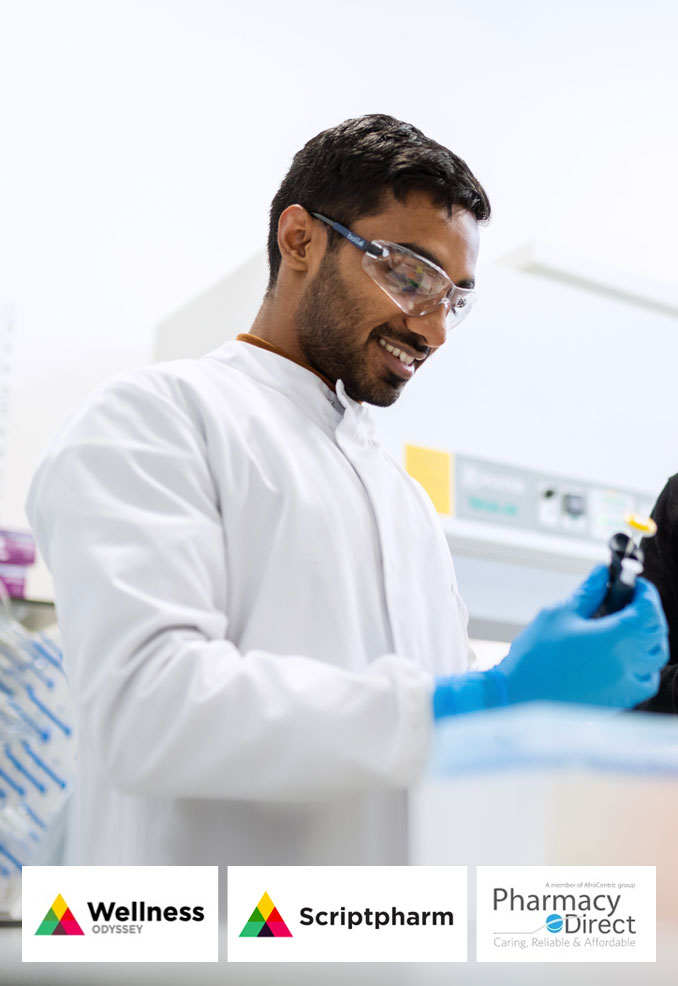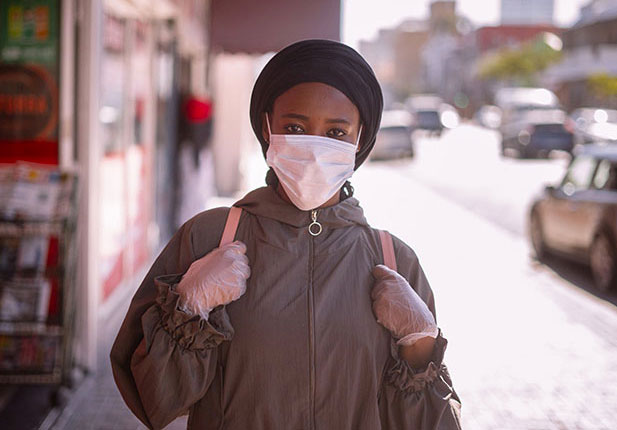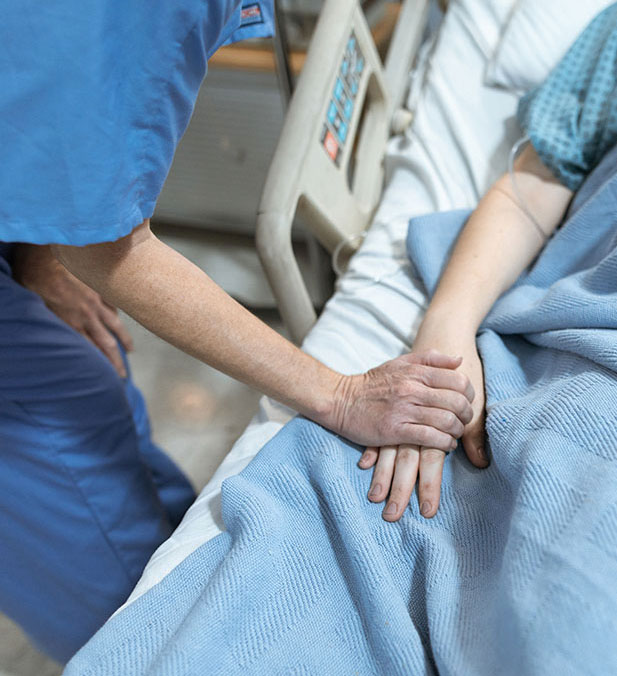 Pharmacy Direct (PD) is an AfroCentric partner for providing medicines. PD is a courier pharmacy distributing more than 900 000 prescriptions every month; 150 000 to patients in the private market and almost 750 000 HIV prescriptions to patients receiving medication on the Centralised Chronic Medicines Dispensing and Distribution (CCMDD) Programme, managed for the National Department of Health.
PD offers clients access to needed pharmaceutical products in a caring, convenient, accessible, and cost-saving manner through:

A specialist team of pharmacists who provide patient care and ensure patients receive the correct medication, and consistently on time.

Ensuring that the prescribed medication is conveniently delivered every 28 days.

Ensuring that there is no address that PD cannot deliver to.

Significant cost savings can be yielded to an employer by appointing PD as the Designated Service Provider (DSP) pharmacy for medicines authorised by AfA. PD's integration with AfA drives increased generic utilisation and optimises formulary adherence. Patients have access to a wallet-free (no out-of-pocket payments) experience on Prescribed Minimum Benefit (PMB) conditions. This integration can achieve significant savings in medicine costs, dispensing fees and HIV management fees.
AfroCentric Corporate Solutions (ACS), a subsidiary of AfroCentric Group (Pty) Ltd, specialises in providing integrated employee health and wellness solutions, including occupational health, primary healthcare, wellness services, health insurance and a state-of-the-art employee assistance programme where we partner with LifeAssist.
The services we render under the ACS umbrella are provided by a seamlessly integrated cluster of AfroCentric subsidiaries – each a tried-and-tested specialist in their individual fields. The benefit to you is that you deal with a single entity for a streamlined, simplified experience. These include:

A robust AfroCentric wellness offering which is at the forefront of wellness offerings in the industry. Having contracts with some of the biggest companies and medical schemes in SA, Wellness Odyssey provides numerous services including specialising in the fight against COVID-19. They also provide a home-based care service where patients can book online for a nurse to visit them at home. There are also the AfroCentric occupational health services and clinics, along with many associated services, including providing occupational health practitioners, economically active population services, executive wellness solutions, HIV counselling, testing and wellness screening services, among others.
Broad AfroCentric wellness services, drawing on a network of 3 000 nurses, biokineticists and dieticians, which integrate with the chronic disease management and other managed care capabilities within the Medscheme stable. We identify individuals who are at risk of developing a chronic disease and equip them with the tools to manage this risk. Together with our contracted network of nurses, biokineticists and dieticians, we provide services such as screenings, tests and rapid antigen and antibody testing for COVID-19.
Primary health insurance solutions with a primary care focus for companies, and members seeking affordable medical cover. By providing your employees with affordable yet benefit-rich health insurance from a tried-and- trusted provider, you will have more productive, more loyal and less absent employees.
Scriptpharm is another of our Afrocentric partner companies. It is involved in medicine distribution and is a national pharmacy network comprising over 2 000 community pharmacies operating throughout SA.
Give your members the best in HIV management that delivers for you too.